How to Choose Hunting & Shooting Glasses
HOW TO CHOOSE HUNTING & SHOOTING GLASSES
Precision sports call for precision gear.
RE Ranger has mastered clay shooting glasses, designed to meet your optical needs on the range.
But when you walk off the range, you shouldn't have to compromise. The Adventure Collection brings decades of precision expertise to all-new sport sunglasses — this time, engineered for competitive hunting and fishing.
Clay shooters have long trusted Ranger for an edge in their shooting game and protection on the range. Now, you can bring that same high level of performance on all outdoor adventures.
Ranger Clearsight™ Hydrocoat incorporates multiple features providing a superior durable lens surface protecting the lens in daily wear and tear.
Bluz™ backside AR coating prevents unwanted interior reflections and increases visual acuity.
Precision lens colors that provide enhanced contrast and sharpness during ever-changing lighting conditions.
---
What are Shooting Glasses?
Shooting glasses are designed to add visual precision to your aim. Clay shooting requires very high visual contrast, as this sport occurs on a range and requires the shooter to hit bright targets. Hunting, on the other hand, often occurs in a wooded area. The conditions are very different, but still call for precision shooting glasses.
The best hunting glasses must be durable with very sturdy lenses, anti-glare, polarized to block the sun's rays including blue light, resistant to fog, excellent in all light conditions, offers a contrast in natural settings for added depth perception, and a snug fit to remain on your face throughout your hunting trip.
RE Ranger
Engineered for precision in all light conditions.
Hunting glasses for deer, duck, bear, moose, rabbit & more game.

The most common type of hunting is deer hunting. This occurs in medium to low light conditions surrounded by natural greens and browns. Deer hunting glasses should help bring out your target from varied backgrounds, such as movement behind trees.
Vermilion or orange is a commonly recommended color in this environment for medium light and contrast, while gray is also recommended as a great color to reduce glare while highlighting natural colors. If you are most concerned with low light settings, such as near dawn or dusk, yellow will provide excellent contrast. The Adventure Collection's Phoenix allows you to easily switch lenses so that you can rely on one frame for all hunting conditions.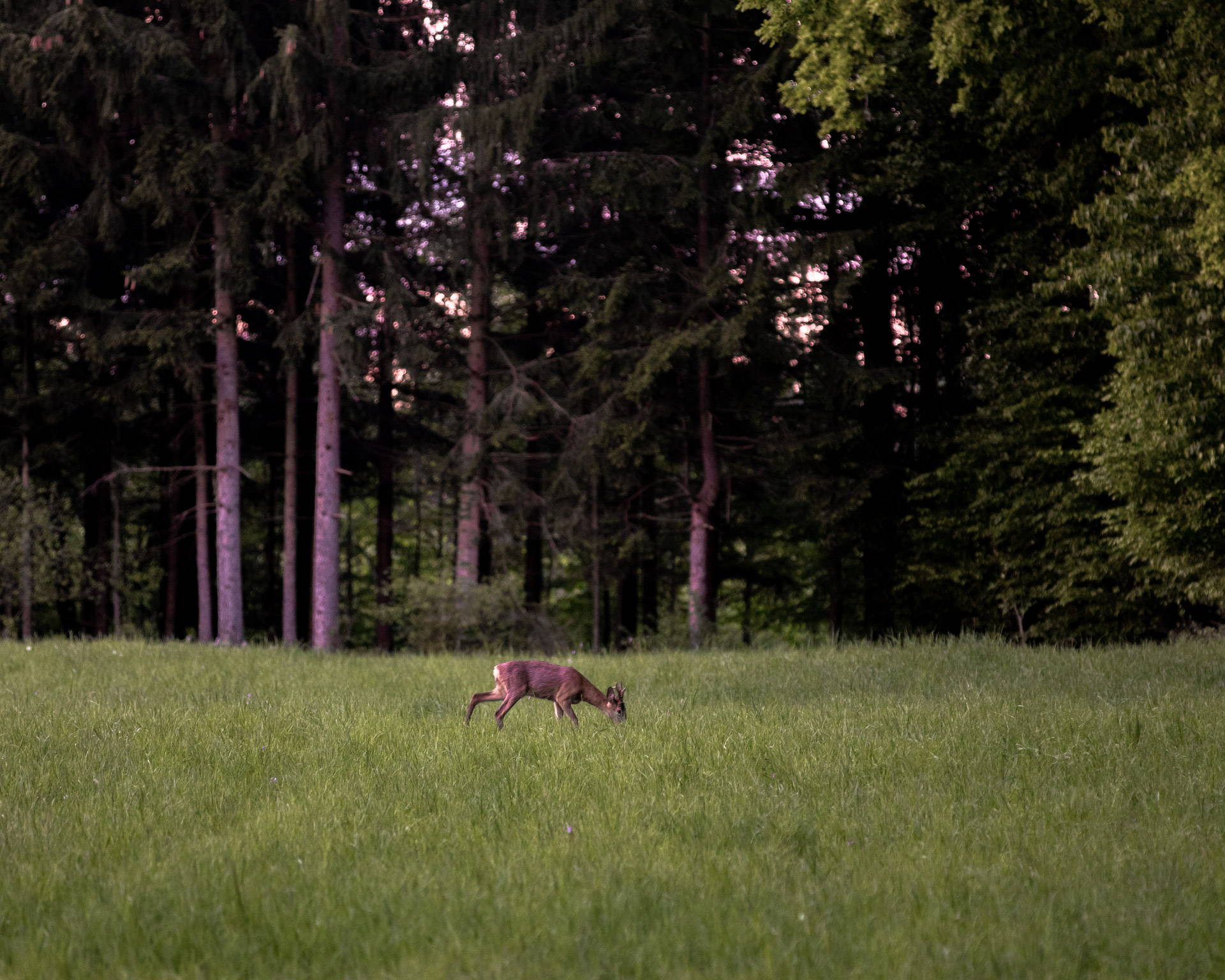 2. Duck & Waterfowl Hunting Glasses
If you are hunting for waterfowl, such as ducks, you are likely near a body of water. This adds additional challenges to your visual line of sight as water creates more glare. You will also be met with more blues in your vision and could use contrast against this color. You also will want a pair of sunglasses without a mirrored reflection so that you do not scare off your game.
Choose a lens that is best suited for polarization and anti-glare. The Phoenix with a brown colored lens is great for waterfowl hunting as it is great for abundant scenery and you can change the lens based on your environment.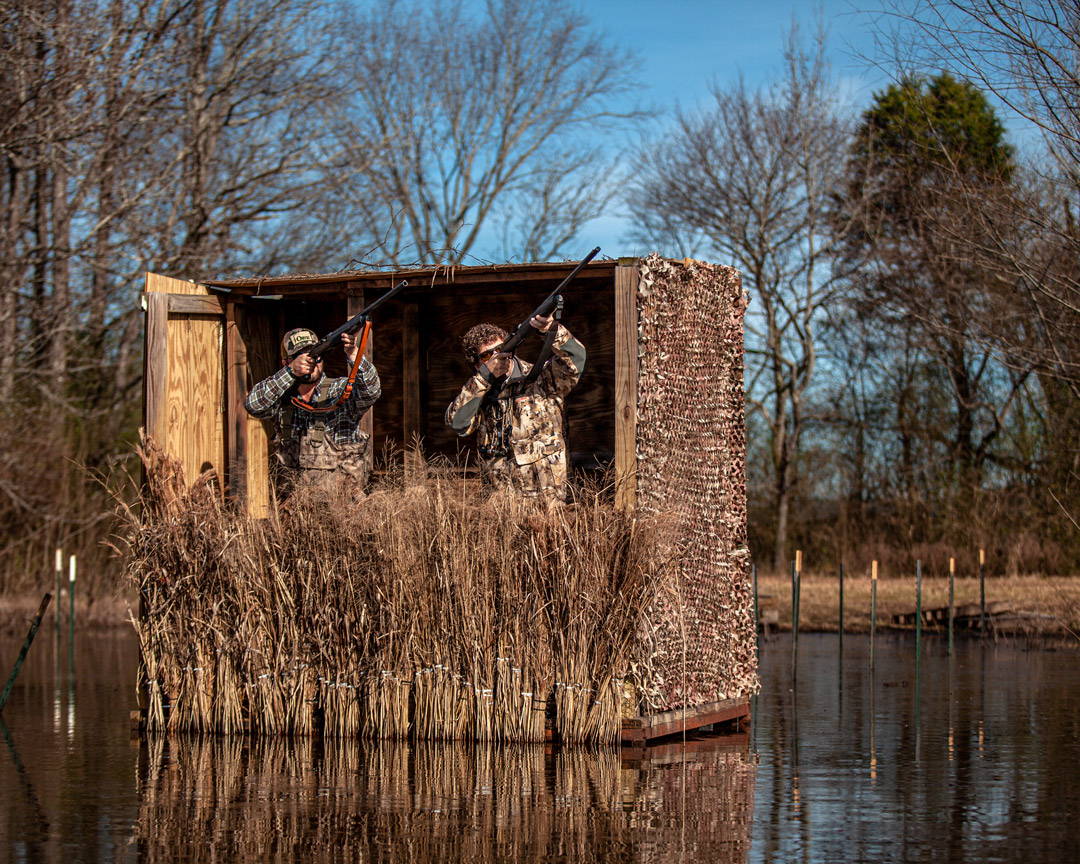 3. Bear & Moose Hunting Glasses
Much like with deer hunting, when bear or moose hunting you're aiming for targets with varied backgrounds containing greens and browns. Bears typically hunt for food during early morning and dusk, so you are likely to want a low light lens when bear hunting.
Choose similar colored lenses as when deer hunting with vermilion for general contrast, gray for highlighting greens, and yellow or brown for contrast in low light conditions. Light purple is another option to dampen the greens and blue sky for high contrast in darker conditions, such as night shooting under lights.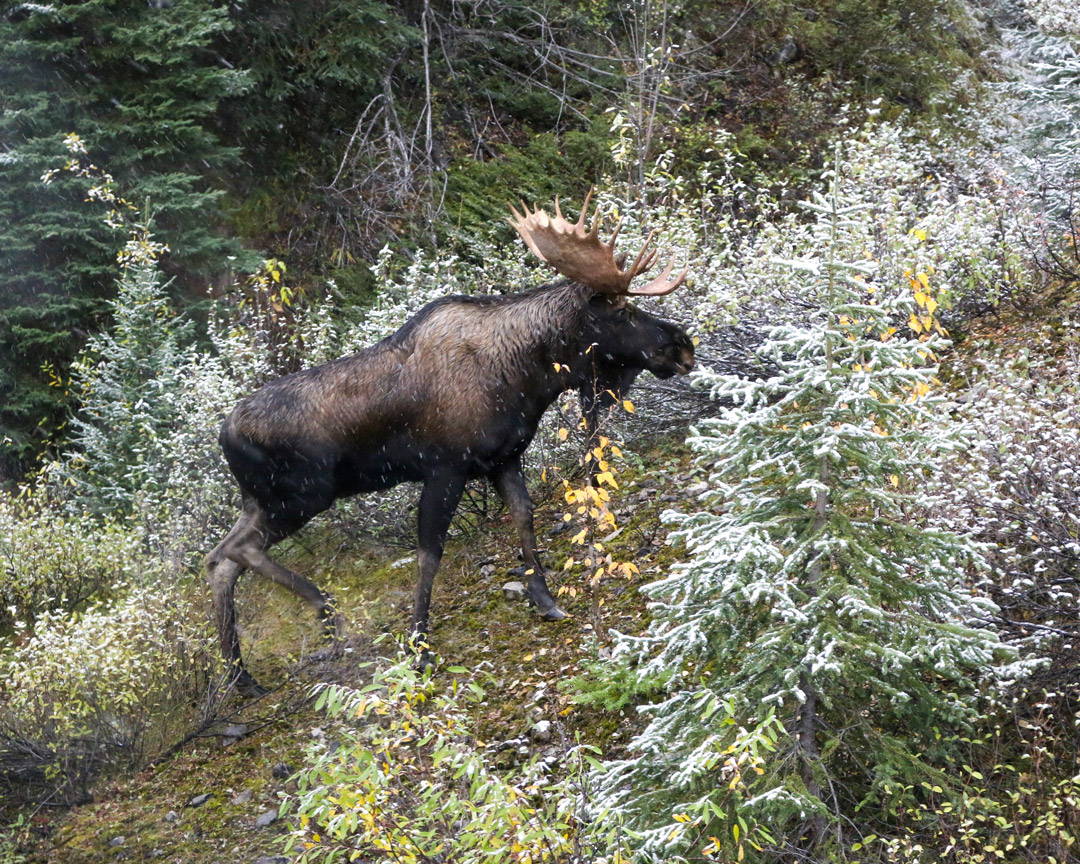 4. Rabbit & Squirrel Hunting Glasses
Rabbit and squirrel hunting occurs in wooded areas but these animals are often found in open field settings or by looking up towards the trees. This calls for a lens option with protection from brighter light.
Avoid lenses suited for low light and instead try a blue, gray or clear lens. Clear is best suited for indoor use and allows in maximum light for clear, sharp vision. It allows the most light in while still offering protection from UV light and an anti-reflective coating from glare. Gray is another good color to choose for hunting purposes as well as bright sun, general outdoor activities, fishing, boating and water.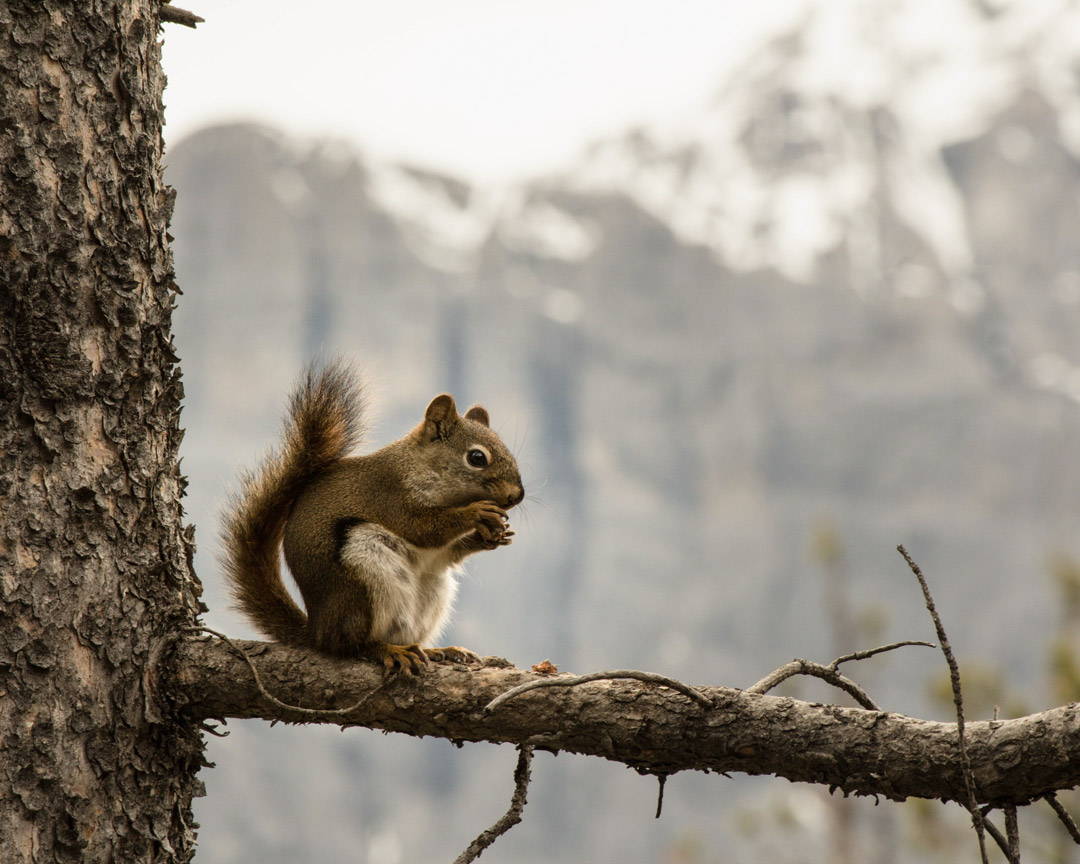 SUBSCRIBE TO OUR NEWSLETTER
Recieve our latest weekly releases, offers, guides and more.